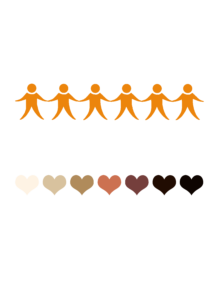 Une expérience pour de jeunes adultes : devenez Leader volontaire au CISV
Si vous souhaitez :
Découvrir 9 à 12 cultures différentes du monde entier en une seule occasion,
Encadrer des enfants ou des jeunes motivés (entre 11 et 15 ans),
Echanger et apprendre sur des sujets tels que la Diversité, le Développement Durable, la Résolution Pacifique de Conflits et les Droits de l'Homme
Tout ceci au travers d'activités ludiques, de discussions et de simulations
Alors le CISV – Building Global Friendship vous attend !
La mission d'un Leader est d'accompagner et d'encadrer une délégation de 4 enfants pour vivre cette merveilleuse aventure pendant 2 à 4 semaines selon le programme.
Chaque année, le CISV Suisse reçoit des invitations pour des destinations internationales excitantes pendant les mois de juillet et août.
Nous recherchons :
Des adultes responsables de 21 ans et plus chaque été
Langues: français et anglais
Ouverture d'esprit et Motivation
Ce que nous offrons :
Une expérience très enrichissante
La possibilité d'élargir votre réseau d'amis dans le monde entier
Une formation gratuite en Suisse et à l'international
Tous les coûts du voyage et du camp sont pris en charge par le CISV
Un certificat attestant de votre travail volontaire et de votre engagement.
Contactez-nous : info@cisv.ch
A unique experience for young adults: become a volunteer CISV leader
If you want to:
Discover 9 to 12 different cultures from all over the world in one single occasion,
Take care of 11 to 15 year old motivated Youths,
Exchange and learn about Identity, Sustainable Development, Conflict & Resolution and Human Rights
All this through fun activities but also discussions and simulations
Then CISV awaits you!
A Leader's mission is to take care of a delegation of 4 kids throughout this wonderful experience during 3 to 4 weeks depending on the camps.
Each year CISV Switzerland receives exciting invitations to all parts of the world during the months of July and August.
What we ask for:
Responsible adults at least 21 years old each summer
Languages: French and English
Open-mindedness and Motivation
What we offer:
National training
All costs including travel and camp are covered by CISV
A certificate to attest your work and engagement.
Contact us: info@cisv.ch